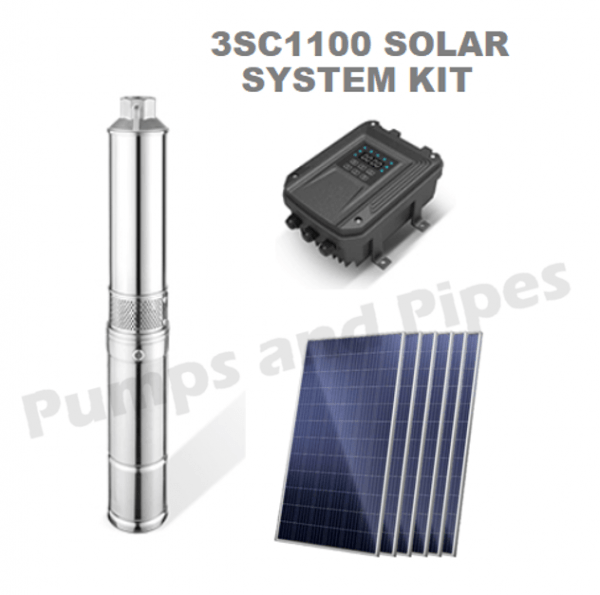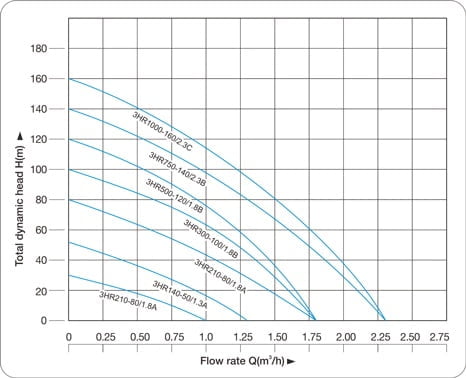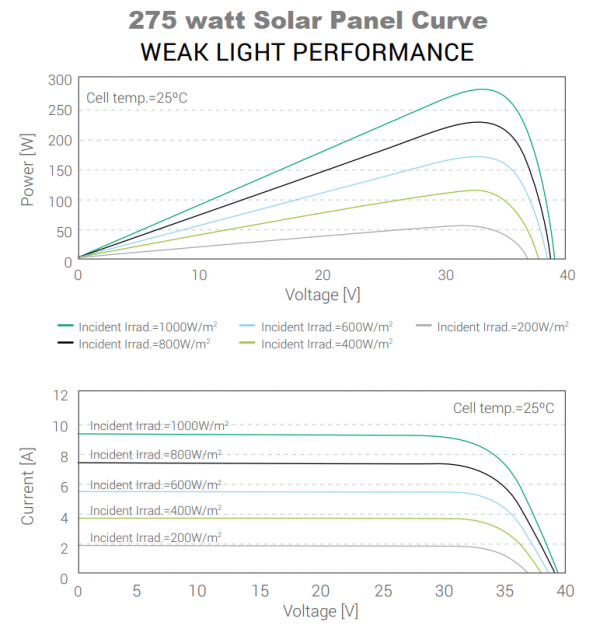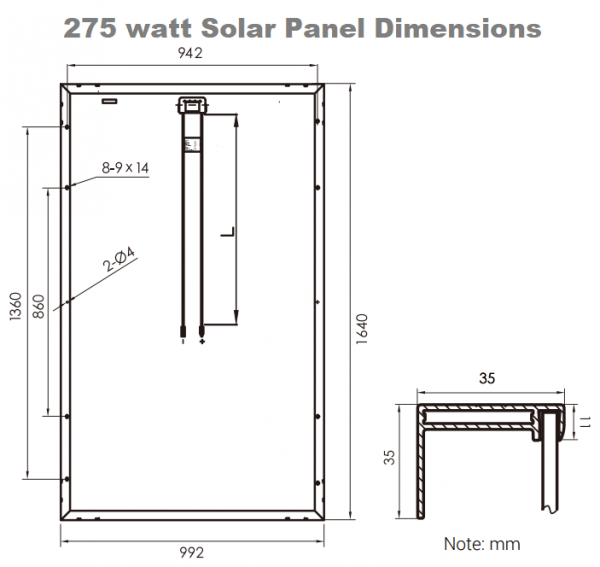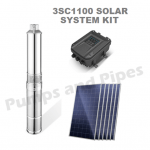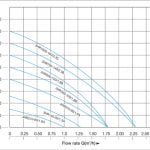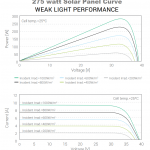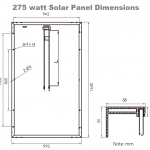 Solar Bore pump kit 3SC1100-72/5C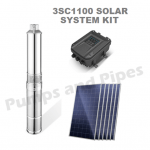 Solar Bore pump kit 3SC1100-72/5C
$3,140.00
$3,140.00
Solar System Kits include:
1100Volt DC Solar Centrifugal Bore Pump

Pump performance :

350 gph @ 50m
Solar Pump Controller
6 x 275 watt Solar Panel
MC4 connectors with 3m cable
Also available from us, is cabling, discharge fittings and poly pipe
Description
Additional information
Downloads
Description
3SC1100-72/5C, 3″ Solar Bore Pump
DC Solar submersible pumps are designed for efficient use of energy from DC supply (solar panels).
The pump system offers the water supply solution for filling water tanks or water transfer.
Pump performance: duty 350 gph @ 50 meters
Material of pump:  AISI 316 stainless steel
Characteristic
1. Permanent magnet, brush less motor,saving energy and offering maximum efficiency.
2. NSK bearing with alloy mechanical seal,offering the longer working life.
3. MPPT function offers higher utilization rate of solar energy.
4. Controller maximum's operating temperature:60℃
5. Featured functions:Soft start protection,High/Low voltage protection,Over current/load protection.
6 x 275 watt Solar Panel
Dimensions – 1640mm length, 992mm width, 35mm height
18kg weight per panel
3.2mm toughened glass
Anodized aluminium alloy frame
4mm2 (IEC), 900mm cable
We also supply single pole mounts and submersible cabling, please email or call
We can supply complete kits with cabling, bore cap, discharge fittings and poly pipe
Additional information
| | |
| --- | --- |
| Weight | 160 kg |
| Dimensions | 120 × 90 × 80 cm |