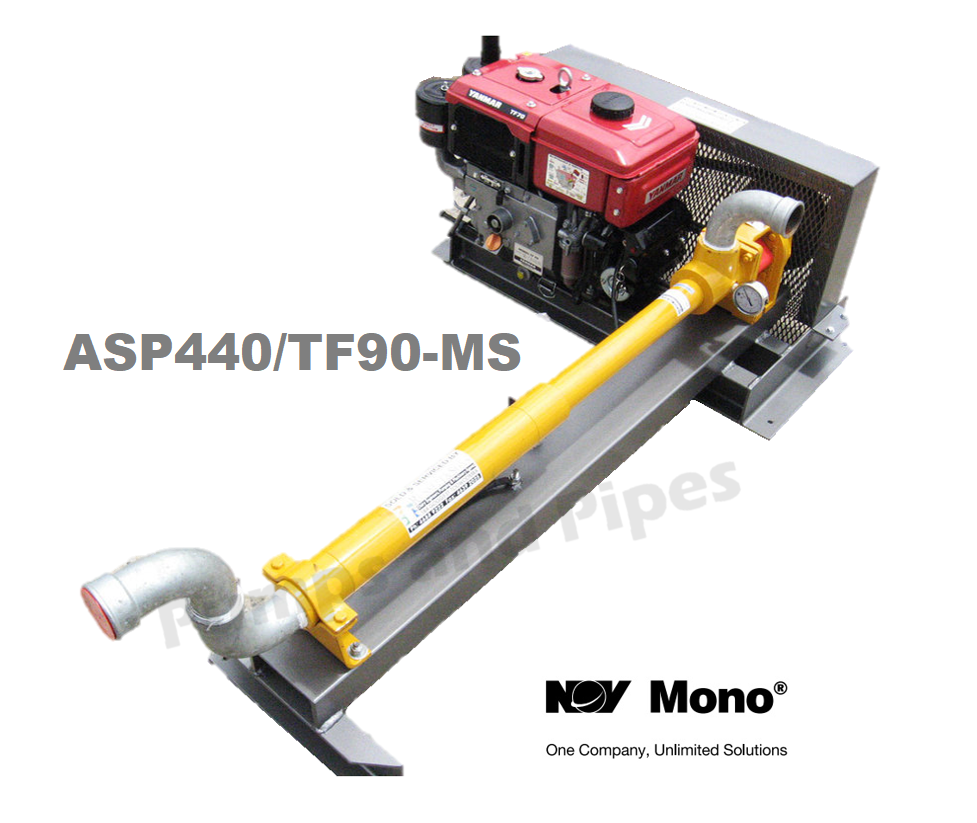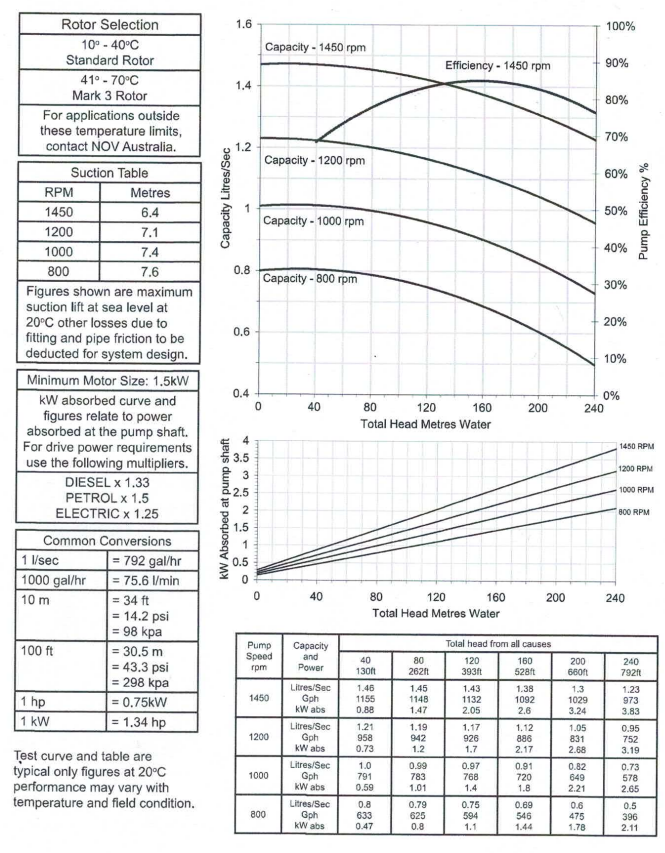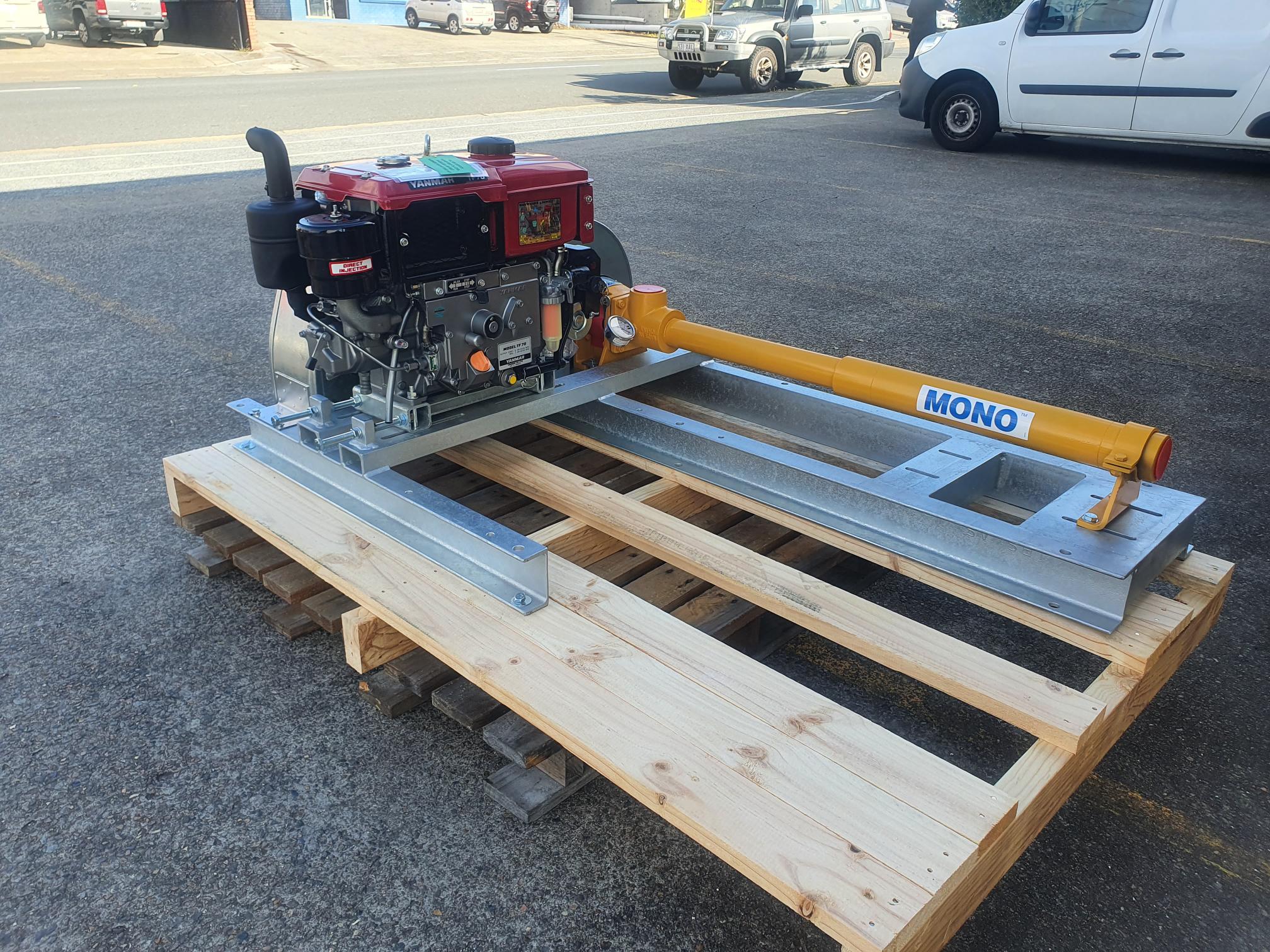 ASP440/TF90-MS with a Diesel Yanmar TF90 Manual Start Motor 1800rpm Std Speed – Mono
ASP440/TF90-MS with a Diesel Yanmar TF90 Manual Start Motor 1800rpm Std Speed – Mono
$15,970.00
$15,970.00
The Mono Agricultural Surface Pump (ASP) is a water transfer pump and has been designed to pump potable water from rivers, dams, ponds or tanks to a desired location.
Motor: Manual Start, TF90, 1800rpm,
Pump Performance:
80 metres @ 1.45l/second (85% pump efficiency)
160 metres @ 1.4l/second (83% pump efficiency)
240 metres @ 1.2l/second (70% pump efficiency) – Maximum
Description
Additional information
Downloads
Description
The Mono Agricultural Surface Pump (ASP) is a water transfer pump and has been designed to pump potable water from rivers, dams, ponds or tanks to a desired location.
This pump is designed and manufactured in Australia, while being tested and proven in the field over a wide range of water pumping applications.
It has been designed for maximum efficiency and reliability.
There are two main configurations in the ASP Range:
THE MOTOROTOR unit consists of a pump and a direct coupled single phase electric motor, for easy installation and maintenance.
THE BARESHAFT unit is a pump which will need a drive connected to it via belts and pulleys. Mono supply complete motorised units with diesel, petrol or electric power plants.
Pump Performance:
80 metres @ 1.45l/second (85% pump efficiency)
160 metres @ 1.4l/second (83% pump efficiency)
240 metres @ 1.2l/second (70% pump efficiency) – Maximum
Specifications:
Environmental
Storage Temperature: -10 to 50 deg C
Operating Temperature: -10 to 40 deg C
IP Rating: IP55
Humidity: 95% Max.
Water Quality
pH range 6 to 8.5
Hardness Range 2000 mg/L
Salt Concentration 500 ppm
Rotor Selection – Water Temperature
Rotor Standard 10 to 40 deg C
Rotor Mk 3 40 to 70 deg C
Mechanical Specifications
Inlet & Outlet
Inlet – 1 1/2″ Female BSP Internal Thread
Outlet – 2″ Female BSP Internal Thread
Direction of Rotation
Anticlockwise when viewed from the motor or bearing housing end.
Materials (Excluding Motor)
Pump Barrel: 304 Stainless Steel
Stator: Natural rubber lining
Rotor: 316 stainless steel
Hard Chrome Plated
Flexishaft: Titanium
Mechanical seal: Carbon/Ceramic/Nitrile:
Mechanical seal holder: 304 Stainless Steel
Discharge Chamber: Cast Iron
MOTOR – MOTOROTOR ONLY
Voltage 240 Volts AC +/- 5%
Maximum Motor Starts per hour: 10
Motor fitted with thermal cut out with manual reset.
Additional information
| | |
| --- | --- |
| Weight | 75 kg |
| Dimensions | 170 × 40 × 50 cm |