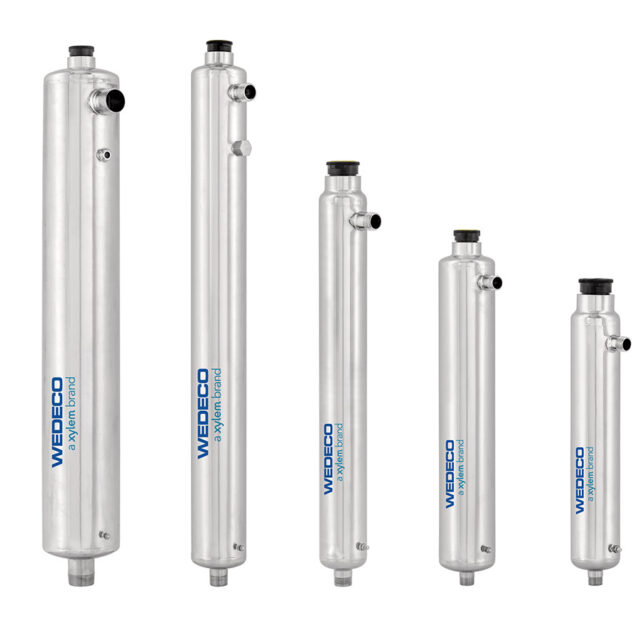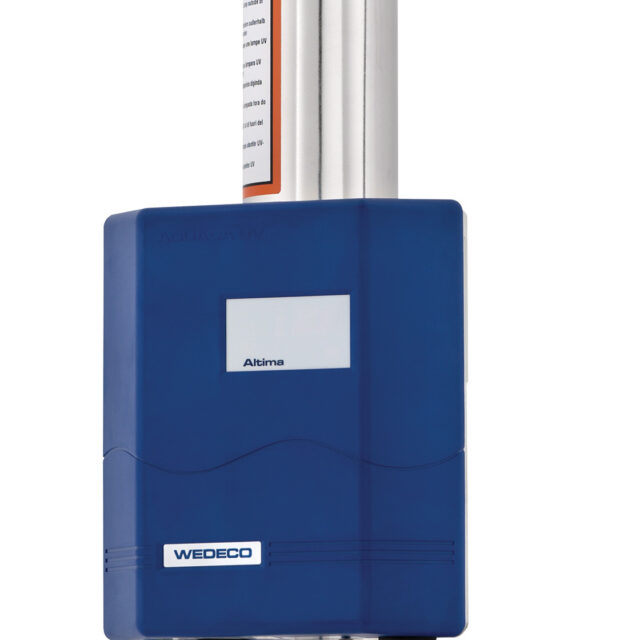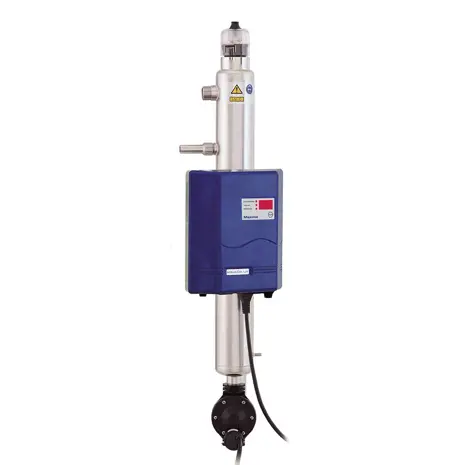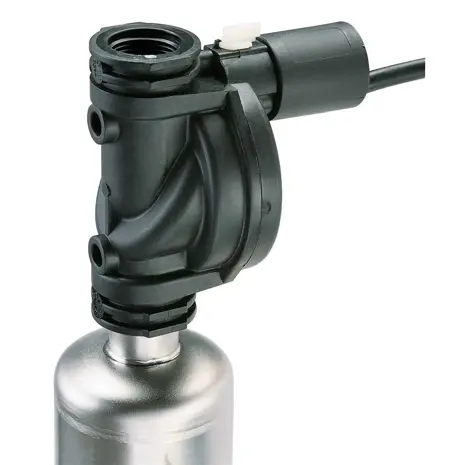 ALTIMA-10 230V 50Hz Single Phase 1.1/2″ 316 Stainless Steel Wedeco Aquada Economical UV System
ALTIMA-10 230V 50Hz Single Phase 1.1/2″ 316 Stainless Steel Wedeco Aquada Economical UV System
$2,620.00
$2,620.00
The extremely simple handling, low investment and operating costs, and various uses in household, leisure and industry make the Aquada the ideal introductory model in environmentally friendly UV disinfection.
The Aquada's centrally arranged low-pressure lamp in the high-grade steel chamber ensures that the appropriate UV dose is delivered for effective disinfection.
Motor: 230V 50Hz Single Phase 1.1/2″ Connection
Manufacturer's Warranty: 12 Months 
Description
Additional information
Downloads
Description
Eliminate Microorganisms in your water.
The extremely simple handling, low investment and operating costs, and various uses in household, leisure and industry make the Aquada the ideal introductory model in environmentally friendly UV disinfection.
The Aquada's centrally arranged low-pressure lamp in the high-grade steel chamber ensures that the appropriate UV dose is delivered for effective disinfection.
The power supply developed for the Aquada makes operation possible in all networks worldwide.
Both the power supply and UV control device ensure optimal and smooth operation.
Aquada UV Systems can be integrated into existing water pipeline systems with minimal effort.
The UV lamps used can be operated for at least one year, are easily replaced, and both the lamps and quartz sleeves can be assembled and disassembled without tools.
The Aquada UV system uses as much energy as a standard bulb (35 – 85Watts)
Motor: 230V 50Hz Single Phase 1.1/2″ Connection
Nominal Flow: 179L/min
Features:
Compact and inexpensive UV system for residential commercial, and small industrial water disinfection applications.
5 different sizes with 3 variations by size
Low operating costs
Simple maintenance and cleaning
Operation possible in all networks worldwide.
Applications:
Installed in homes.
Residential treatment plants for disinfection of rainwater
Process water circulations
Aquarium's
Private swimming pools
Ventilation and air-conditioning systems
Fountains
Water attractions
Specifications:
Max Flow Rate: 10m3/h
Max Operating Pressure: 10 Bar
Max Operating Temperature: 40Deg
Port/Connection sizes:
Aquada 1 – 1/2″
Aquada 2 – 3/4″
Aquada 4 – 3/4″
Aquada 7 – 1″
Aquada 10 – 1.1/2″
Material: 316 Stainless Steel
Altima – Basic system. Essentially comes with an LED to show it's turned on.
Proxima – Upgraded system. Comes with display, alarms and countdown timer.
Maxima – Fully loaded. Comes with extra UV sensor and temperature sensor functionality.
Manufacturer's Warranty: 12 Months 
Additional information
| | |
| --- | --- |
| Weight | 10 kg |
| Dimensions | 110 × 20 × 20 cm |