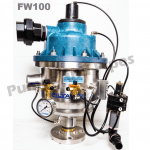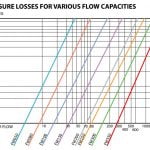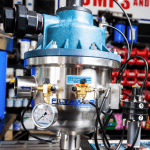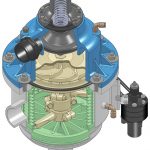 Filtaworx FW100 Fully Automatic Self Cleaning Water Screen Filter
Filtaworx FW100 Fully Automatic Self Cleaning Water Screen Filter
$7,180.00
$7,180.00
FILTAWORX® range of fully automatic self cleaning filters have been designed and built in Australia
Filter Connections:  100mm D flanged 4 hole
Standard Filter:  120 microns
Maximum flow:  22 litres per second
Maximum Working Pressure:  1000 kPa
Minimum Line Pressure:  200 kPa  (30 psi)
Approximate Flush Time: 5-7 seconds, approx. volume 30 litres
Maximum Working Temperature:  65 deg C
Manufacturer's warranty:  2 years
Description
Additional information
Downloads
Description
FILTAWORX® range of fully automatic self cleaning filters have been designed and built in Australia
Maximum flow:  22 litres per second
Maximum Working Pressure:  1000 kPa
Minimum Line Pressure:  200 kPa  (30 psi)
Approximate Flush Time: 5-7 seconds, approx. volume 30 litres
Maximum Working Temperature:  65 deg C
Features include:
▲ Stainless steel filter body as standard
▲ All parts are made of corrosion resistant materials
▲ Fully automatic back flush operation
▲ Hydraulic controls
▲ Large filtration area
▲ Wide range of fine screen sizes, 50 to 800 microns
▲ Full support and after sales service
Selecting the right FILTAWORX® filter for your particular application is crucial in achieving the best result.
The following information will help you make the correct selection.
1. The application and equipment you are protecting.
2. Maximum and minimum flow rate that the filter will need to handle.
3. System operating pressure, and pump details/curve if available.
4. Level of filtration/screen size required.
5. Dirt loading (Total Suspended Solids – TSS) of the water, if known.
6. Type of solids that are present, i.e. sand, algae, paper fibre, etc.
7. Filter control logic other than standard that may be required.
8. Water temperature and any chemical/corrosiveness content if known.
Manufacturer's warranty:  2 years
Additional information
| | |
| --- | --- |
| Weight | 30 kg |
| Dimensions | 40 × 69 × 40 cm |
| Brand | Filtaworx |