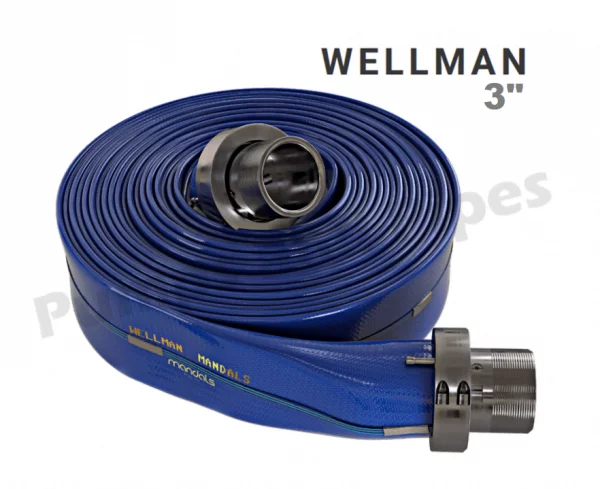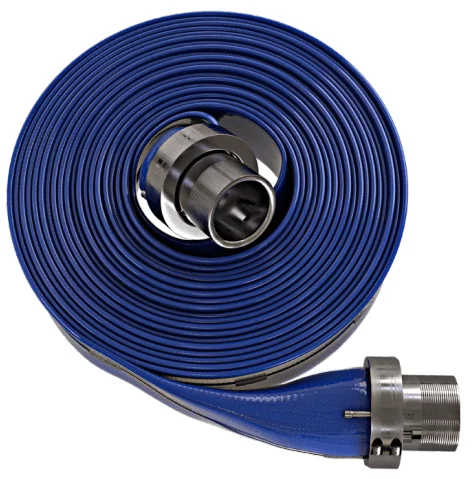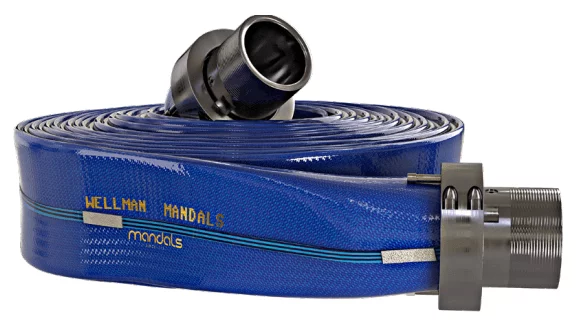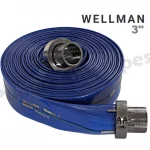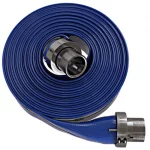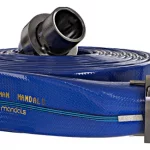 Wellman 3″ Layflat Bore Hose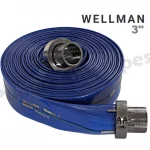 Wellman 3″ Layflat Bore Hose
$57.00
$57.00
3 inch Layflat Bore Hose
Rated pressure 30 bar
Maximum length 200m
Price is per meter, hose only. Coupling is also available to purchase.
To add meters – simply increase your quantity
(2 x = items = 2 meters)
Description
Additional information
Downloads
Description
Light and flexible polyurethane layflat hose with drinking water approval, designed as a permanent alternative to traditional materials in water wells with electric submersible pumps, manufactured in Norway to exacting standards.
FEATURES
Designed for use in a borehole with a submersible pump mounted at the end of the hose.
Approved for use with potable water.
Incorporated strap with loops at the outside of the hose facilitates the strapping of the electrical cables for the pump to the hose.
DESIGN
Made from extruded thermoplastic polyesther based polyurethane (TPU) with excellent wear & tear properties.
Very strong bonding between cover and lining as well as firmly encapsulating the woven polyester.
Very high tensile strength.
Easier to handle than rigid pipes of steel/HPDE or similar.
ADVANTAGES
Simple installation and retrieval.
Very good hydraulic characteristics.
Less friction and more low due to diameter swell.
Low risk of damage to cables and pump.
No corrosion.
Simple maintenance