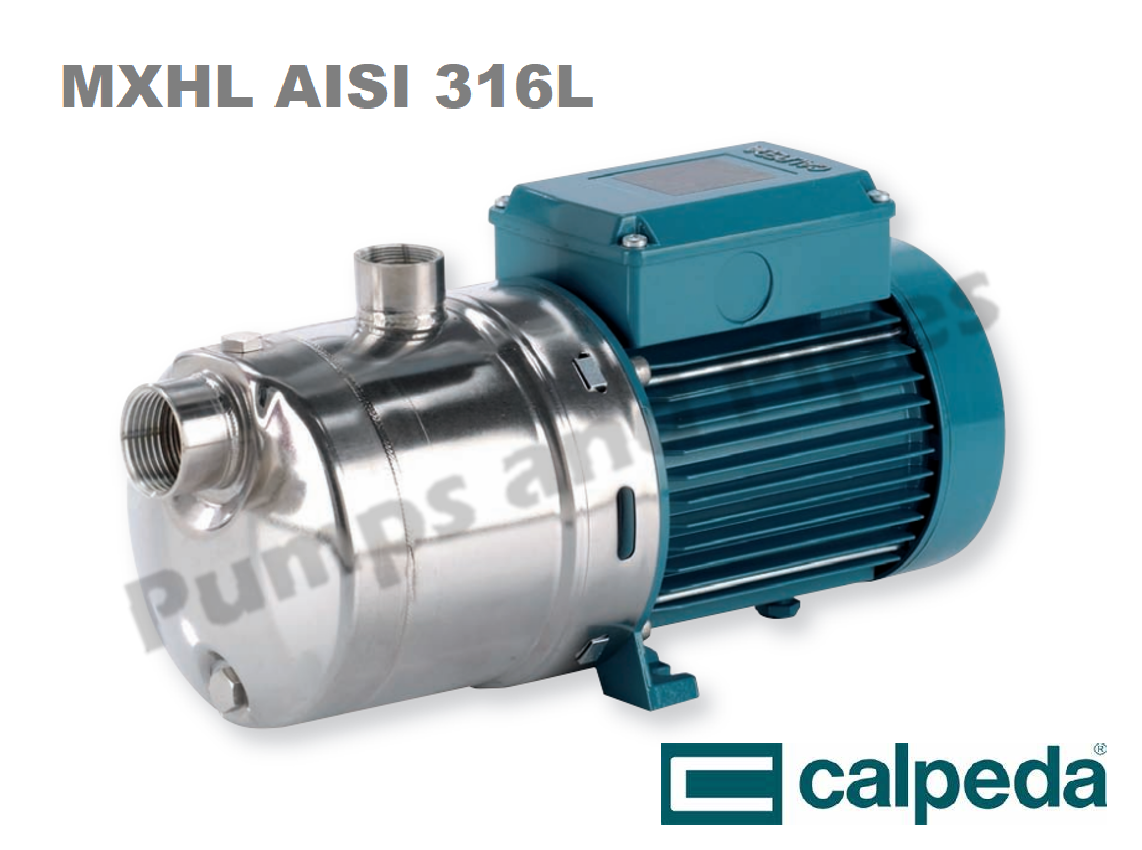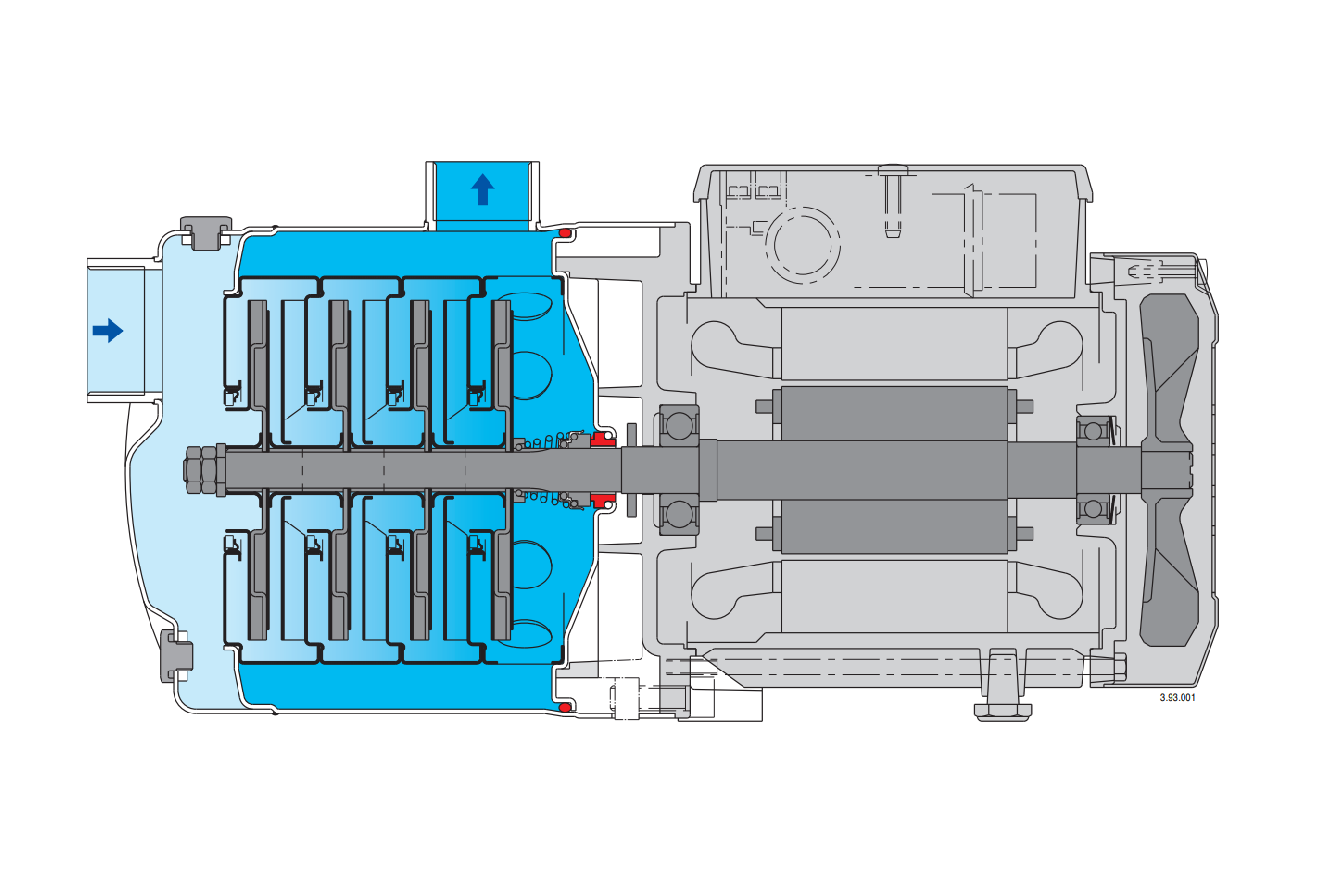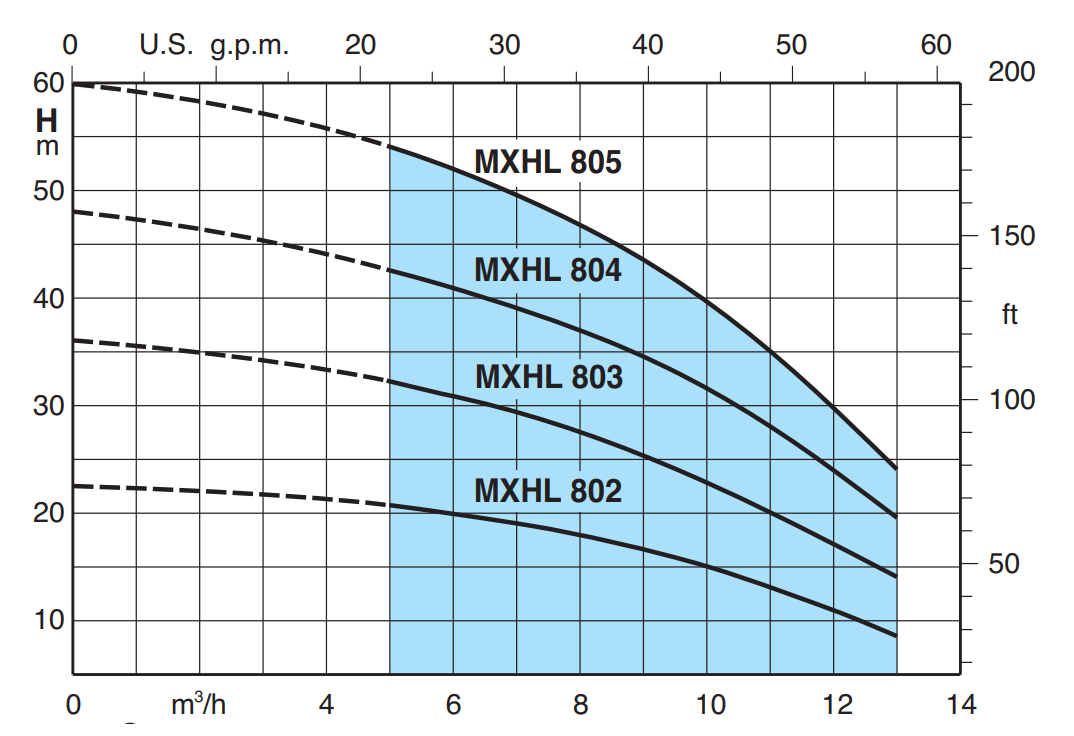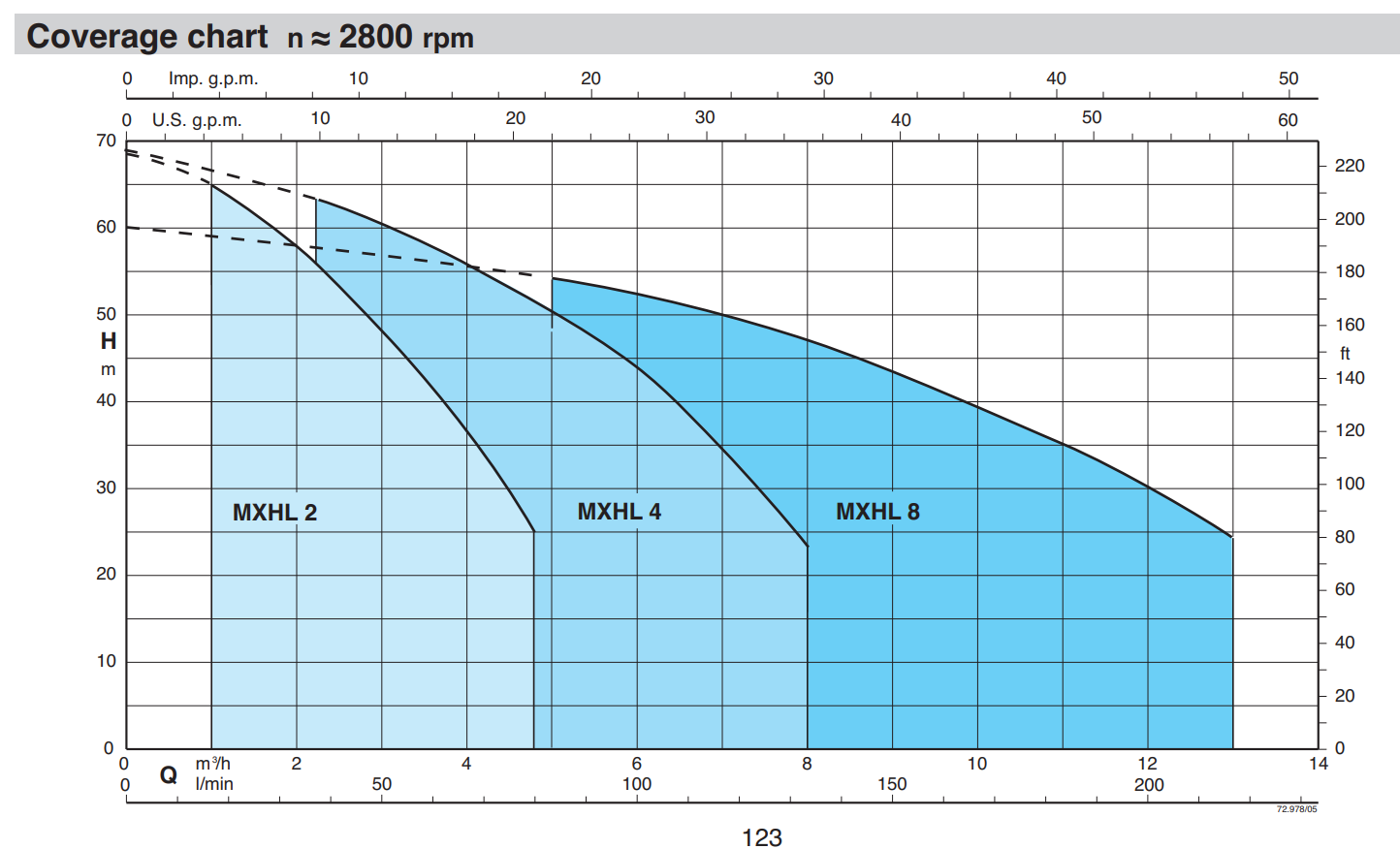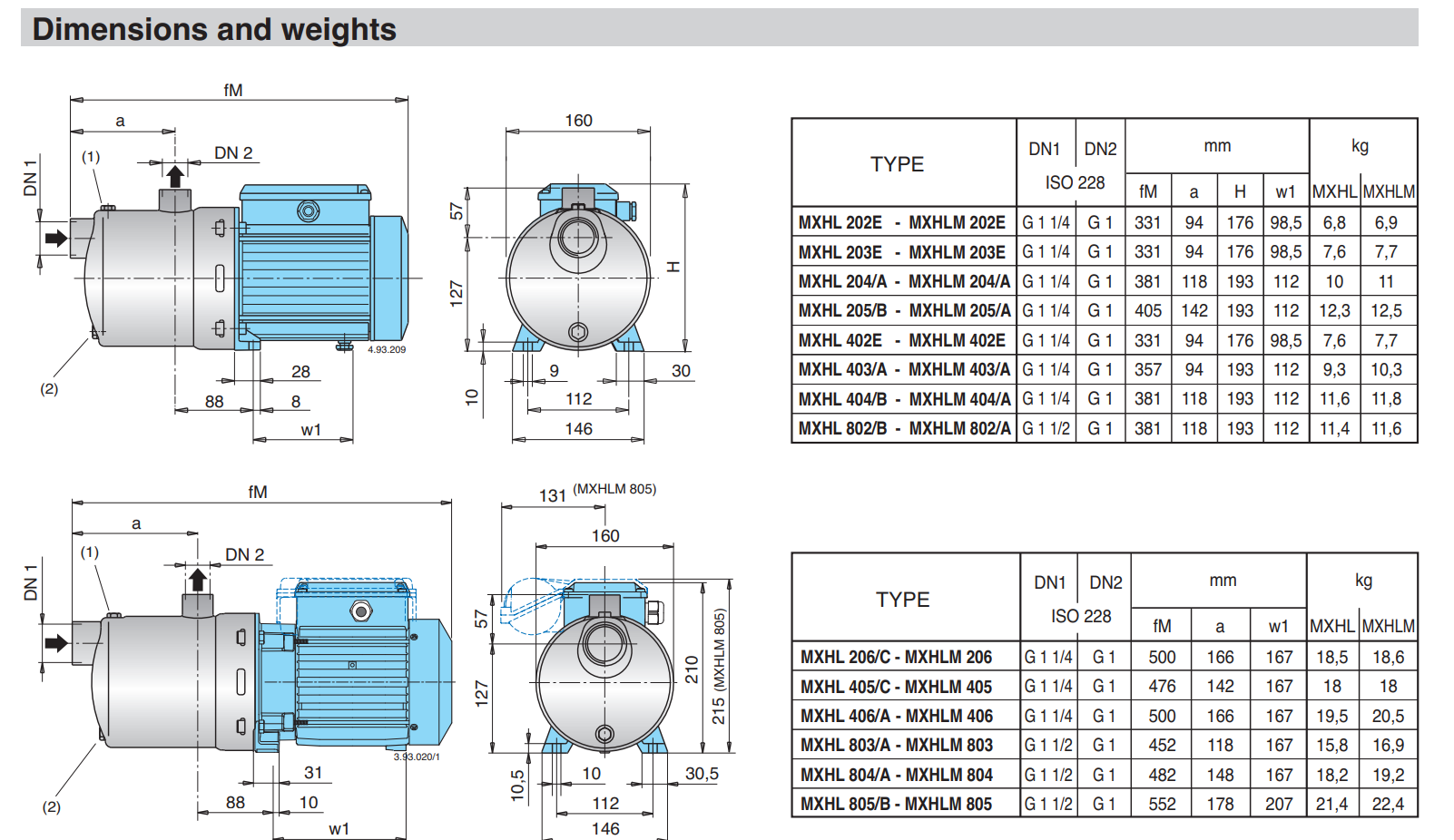 MXHL 802/B 803A 804/A 805/B Three Phase AISI 316L Horizontal Multi-Stage Close Coupled Pumps Calpeda
MXHL 802/B 803A 804/A 805/B Three Phase AISI 316L Horizontal Multi-Stage Close Coupled Pumps Calpeda
$1,432.00 – $2,107.30
$1,432.00 – $2,107.30
Motor Details: Three Phase Automatic 0.75-1.8kW 1-2.5HP
MXHL805 Pump Performance: 150 lpm @ 44 metres
MXHL804 Pump Performance: 150 lpm @ 35 metres
MXHL803 Pump Performance: 150 lpm @ 25 metres
MXHL802 Pump Performance: 150 lpm @ 16 metres
Description
Additional information
Downloads
Description
Compact and robust construction, without protruding flange and with single-piece lantern bracket and base.
Single-piece barrel casing, with front suction port above pumps axis and radial delivery at top.
Filling and draining plugs on the middle of the pump, accessible from any side (like the terminal)
MXHL805 Pump Performance: 150 lpm @ 44 metres
MXHL804 Pump Performance: 150 lpm @ 35 metres
MXHL803 Pump Performance: 150 lpm @ 25 metres
MXHL802 Pump Performance: 150 lpm @ 16 metres
Applications
For water supply.
For clean liquids, without abrasives, which are non-aggressive
for stainless steel (with suitable seal materials, on request).
Universal pump, for domestic use, for civil and industrial
applications, for garden use and irrigation
Operating conditions
Liquid temperature from – 15 °C to + 110 °C.
Ambient temperature up to 40 °C.
Maximum permissible pressure in the pump casing: 8 bar.
Continuous duty
Motor
2-pole induction motor, 50 Hz (n ≈ 2800 rpm).
MXHL: three-phase 230/400 V ± 10%.
MXHLM: single-phase 230 V ± 10%, with thermal protector.
Additional information
| | |
| --- | --- |
| Size | MXHL802/B AISI 316L Three Phase, MXHL803/A AISI 316L Three Phase, MXHL804/A AISI 316L Three Phase, MXHL805/B AISI 316L Three Phase |