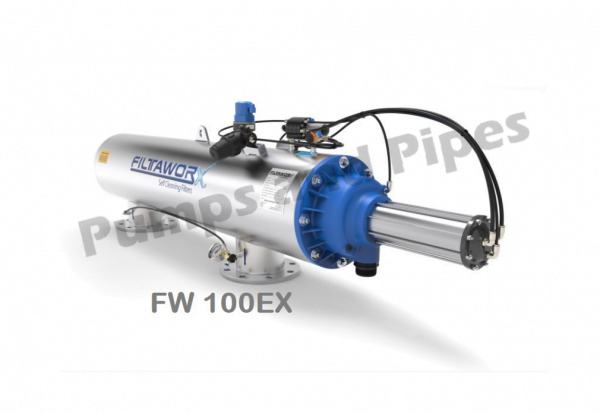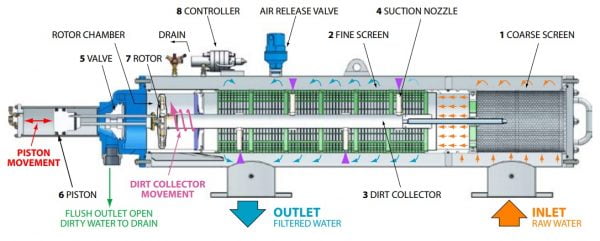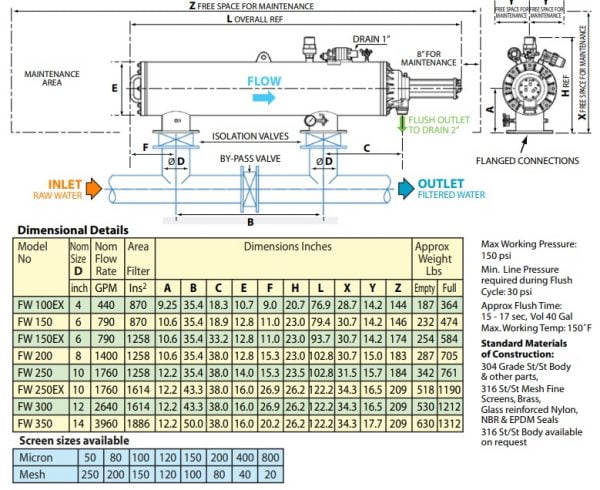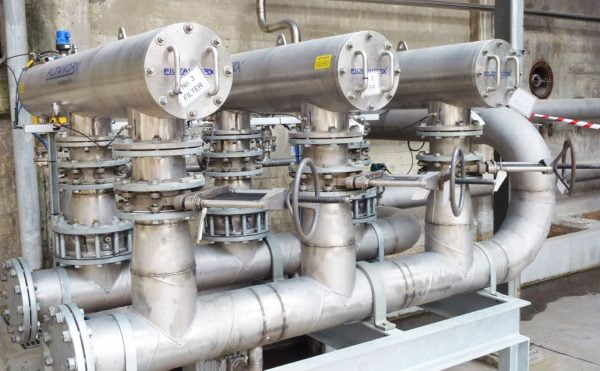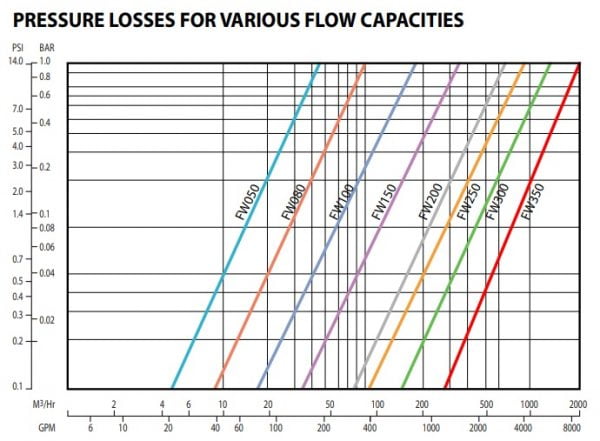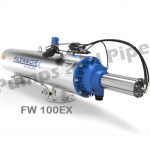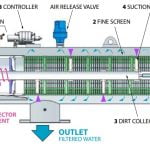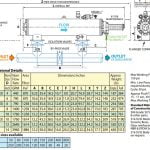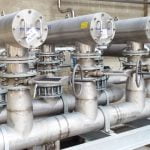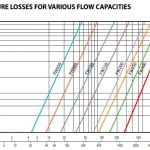 Filtaworx FW100EX Auto Self Cleaning Industrial Filters – 100mm Flanged – Flow Up To 28 lps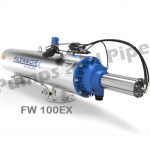 Filtaworx FW100EX Auto Self Cleaning Industrial Filters – 100mm Flanged – Flow Up To 28 lps
$12,680.00
$12,680.00
FW 100EX – Flanged 100mm Flow rate up to 28 lps
TYPICAL APPLICATIONS
Cooling towers & process water
Raw water intakes from rivers, dams, wells, etc.
Process water filtration
Equipment protection – pump gland seals, bearings, compressors, valves, heat exchanges, chillers, spray nozzles, etc.
Irrigation – Drip, micro, sprinkler & golf
Recycled effluent water (irrigation & industry)
Description
Additional information
Downloads
Description
FILTAWORX self-cleaning industrial water filters are designed and manufactured in Australia, and are of the highest quality.
The fully automated, stainless steel water filtration units can withstand some of the harshest environments, and come in a wide variety of filter screen sizes – from 50 to 800 microns.
The extensive FILTAWORX range can handle high-volume water filtration, from 25 to 900 cubic meters per hour in a single unit.
The self-cleaning and flushing technology employed by FILTAWORX filters allows for an uninterrupted flow of water – reducing plant downtime and maintenance – and ensures downstream equipment and processes receive clean, quality water at all times.
The water filters can be hydraulically or electrically controlled, depending on the specific needs of the installation, and are extremely user-friendly.
Pressure rating:  10 bar or 1000kpa- PN16 units available on request
Material:  standard configuration 304 stainless steel , 316 available on request
Flow rate:  up to 28 lps
Screen sizes range from 50 micron to 800 micron screens, depending on the size and type of particulates that need to be removed from the water stream.
Additional information
| | |
| --- | --- |
| Weight | 100 kg |
| Dimensions | 220 × 80 × 60 cm |
| Brand | Filtaworx |