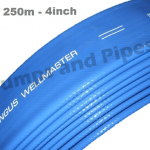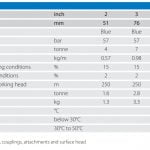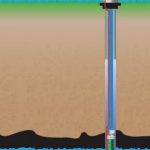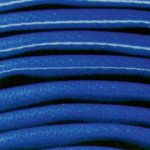 Angus Wellmaster 4″ Layflat Bore Pump Hose – Pricing Per Metre
Angus Wellmaster 4″ Layflat Bore Pump Hose – Pricing Per Metre
$89.20
$89.20
Flexible Rising Main System with Regulation 31 Approval
250m total working head
Tensile strengths to 20 tonnes
4 inch diameter (102mm)
max. 200meter single lengths
No corrosion, No bacteria growth


Manufacturer's warranty: 

5 year 
Description
Additional information
Downloads
Description
Wellmaster is the Industry Standard Flexible Rising Main for all types of ground water extraction and well monitoring operations.
A low cost flexible layflat riser designed for use with submersible pumps in groundwater borehole extraction. Offers major cost savings and performance advantages over conventional rigid polyethylene, PVC, glass fibre and galvanised pipe.
Wellmaster is manufactured from high tenacity synthetic yarns, circular woven and totally encapsulated in a tough elastomeric polyurethane lining and cover. The riser has an integral textile reinforced rib for location of the power cable strapping system.
Features
 Lightweight, layflat coilable construction for ease of storage,
handling and transport
World-wide potable water approval
High safety margins in both tensile and hydraulic performance
Total corrosion, microbiological and internal scaling resistance
Compatible with all types of submersible pumps
Long operational life with a 5 year warranty
Highly abrasion resistant lining and cover
Superior hydraulic performance with low friction loss for reduced
operational costs
Rapid installation and retrieval methods resulting in substantial labour and cost savings
Manufactured under Angus Flexible Pipelines ISO 9001 Quality Management Systems accreditation
Available with a range of reusable field-fittable high security 316 stainless steel couplings and a full range of other accessories.
Approvals & Listings
Regulation 31 UK Drinking Water Inspectorate
NSF/ANSI-61
AS 4020 in Australia
Typical Applications
Proven performance over thirty years in over 70,000 installations.
Potable and mineral groundwater extraction
Water supply wells for agricultural and domestic use
Mine and quarry de-watering
Drains, caisson duty, offshore rigs and platforms
Wells for reverse osmosis plants
Groundwater stabilisation on building sites
Scavenge pumping
Groundwater pressure reduction in tunnelling operations
Additional information
| | |
| --- | --- |
| Weight | 1.4 kg |
| Brand | Angus Flexible Pipelines |