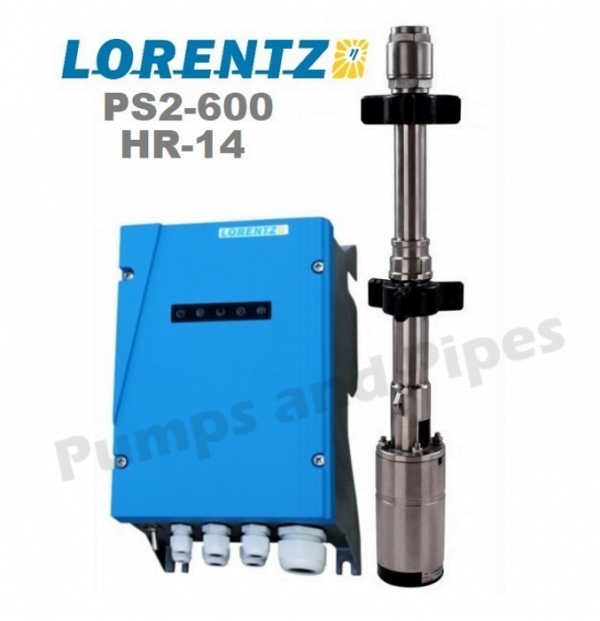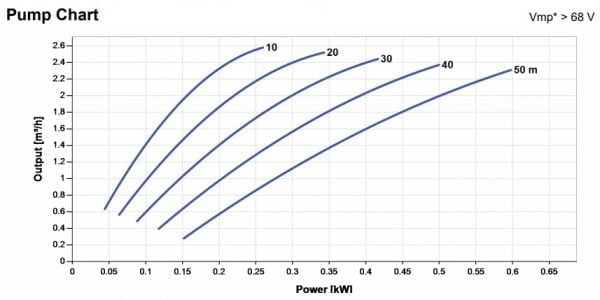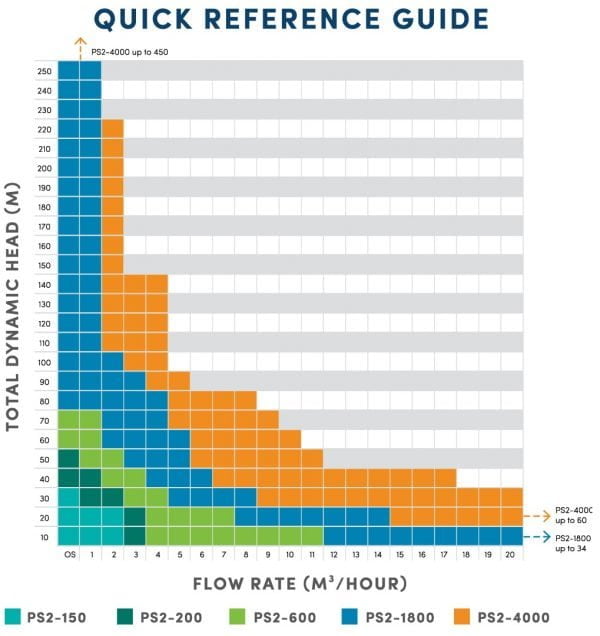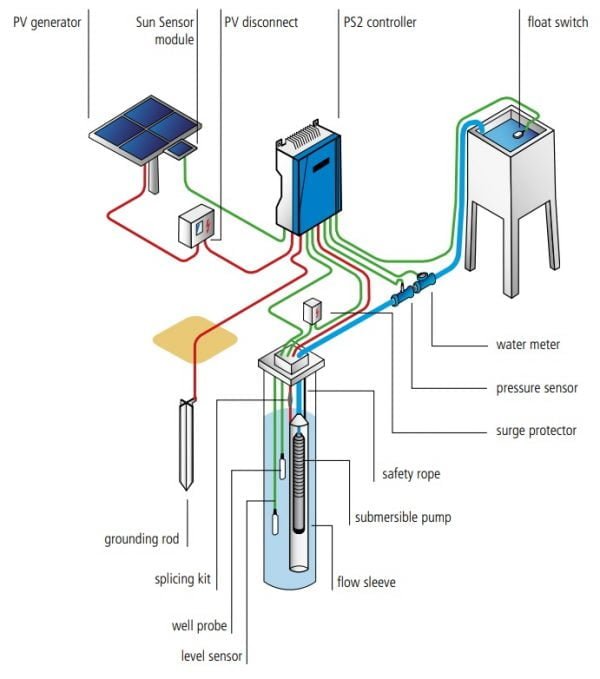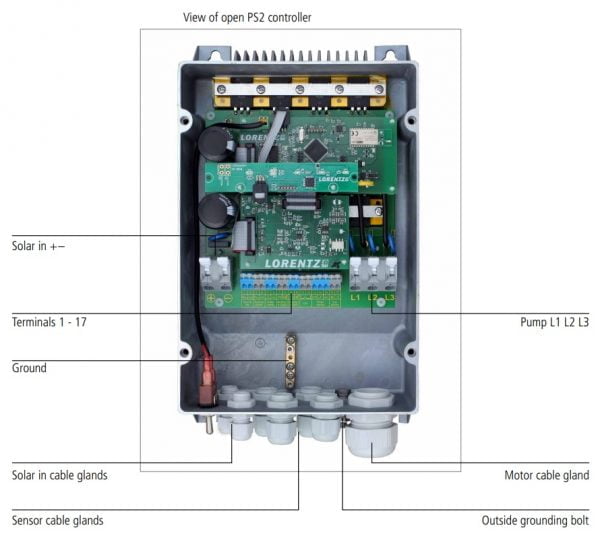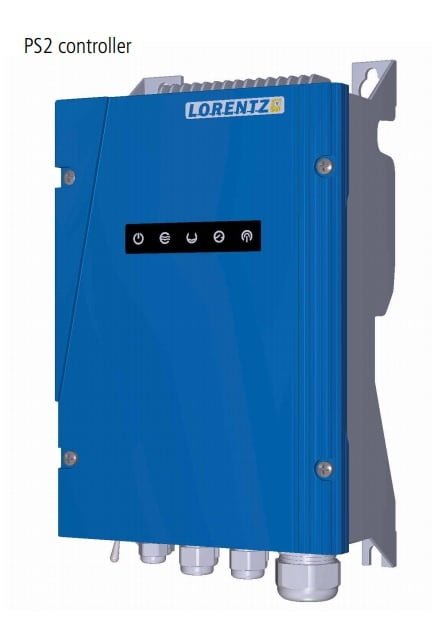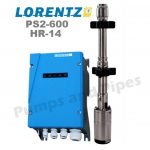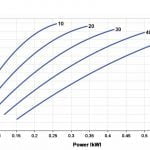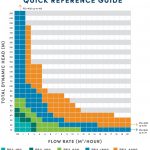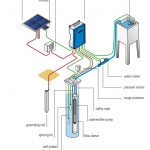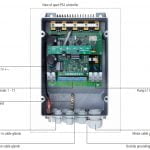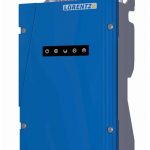 Lorentz PS2-600 HR-14 Helical Rotor Submersible Solar Pump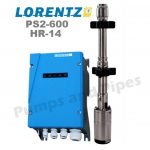 Lorentz PS2-600 HR-14 Helical Rotor Submersible Solar Pump
$6,400.00
$6,400.00
PS2-600 HR-14 is suitable for a maximum head pressure 50 metres with a maximum flow rate of 2.6m3/hr.
Suitable for installation in 4″ and larger water bores.

Include helical rotor pump, EC Drive motor and PS2-600 controller
Description
Additional information
Downloads
Description
Features a maintenance free brushless ECODRIVE 600-HR DC motor rated at 0.70 kW. Input voltage max 68v. Optimum Vmp >102v Maximum motor current 13A. Suitable for immersion up to 250m. Motor speed 900 to 3,300 rpm. The PS600  Controller features electronics  which are located within the above ground mounted IP54 box. It also includes inputs for run dry protection, remote control and protection against reverse polarity, overload, and over temperature.
Integrated DataModule and Bluetooth connection allows simple communication for system configuration via an Android App.
The PS2 is the latest generation of LORENTZ's high efficiency, reliable solar water pumping systems. The PS2 has a range of controllers and motor sizes up to 4KW in size and can be coupled with an extensive range of pumps for submersible, surface or swimming pool applications.
The Lorentz solar pump range of DC powered helical rotor and centrifugal pumps have been designed specifically to pump water efficiently using solar power, for a large range of head and flow requirements in both surface and submersible applications. The pumps are simple, efficient and reliable, and are capable of pumping water with very low levels of solar power.
Each system consists of a pump, motor and a controller. This modular design concept keeps all electronics above ground providing, simple servicing, ease of access and a low cost of ownership.
The PS2 range is accredited with the Clean Energy Council of Australia which gives farmers confidence our products have been stringently tested in regards to quality and safety standards. It also means customers are eligible for a rebate.
Our Lorentz PS2 range is now also backed by a 4 year extended on-farm warranty when installed by an accredited dealer.
LORENTZ POWERED SOLAR SUBMERSIBLE PUMP KITS TAILORED ​TO SUIT YOUR REQUIREMENTS ​AND PACKAGED AS A COMPLETE SET READY TO INSTALL.
All pump kits are assembled to order. No two water bores, water sources or user requirement are the same. Components are sources from within Australia and may take a couple of days to be delivered to my workshop for pre-assembly and a day or two to put a kit together and package it for dispatch. The solar panels are packaged flat on a pallet marked top load only. This may account for the freight taking a bit longer to reach it's destination. It may take up to two weeks for a pump kit to reach it's destination once payment is complete. S
Additional information
| | |
| --- | --- |
| Weight | 29.1 kg |
| Dimensions | 35.4 × 14.7 × 77.1 cm |
| Brand | Lorentz |