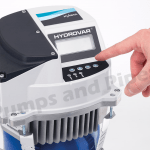 Hydrovar VSD VFD Programming
Hydrovar VSD VFD Programming
$250.00
$250.00
Hydrovar can be programmed before dispatch to meet your specific requirements.
We will contact you for duty and a program will be entered.
You can also advise what existing program is in system, and we will copy into new Hydrovar.
Description
Additional information
Downloads
Description
Hydrovar Variable Speed Drive programming over the phone requires site, pump and VFD parameters supplied by the customer.
A sheet will be emailed to you before any consultation will take place. We need site and pump parameters answered before calling to discuss.
The pump unit must also be powered, pump primed and accessible to the caller.
We have experience in water supply, building and house hold pressure units, stock watering, submersible bore pumps, wash down and boiler feed applications
Please call 07 3208 9499