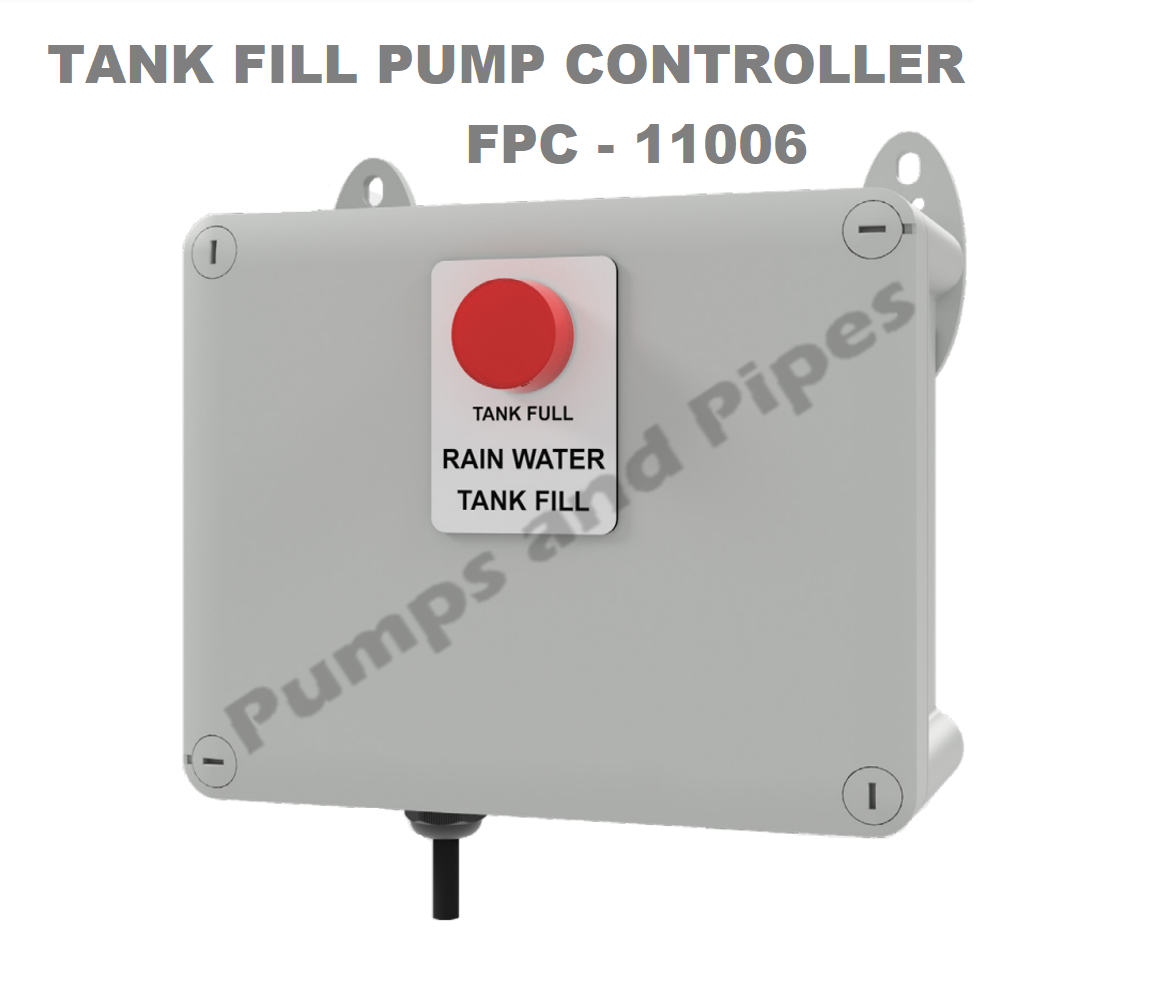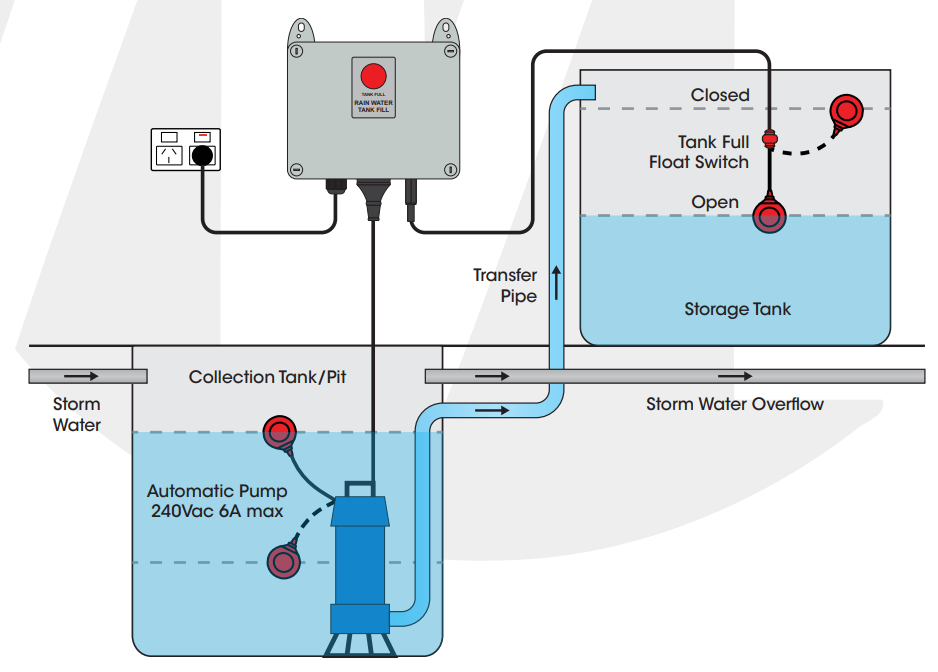 FPC-11006 Single Phase 230Vac Tank Fill Controller – Quick Plug – Matelec
FPC-11006 Single Phase 230Vac Tank Fill Controller – Quick Plug – Matelec
$460.00
$460.00
FPC-11006 Tank Pump Controller is designed to provide power supply to an automatic pump, used to transfer water from a collection pit to a storage tank.
Housed in a robust polycarbonate enclosure, the controller features a status indicator light, a GPO for power supply to the pump and a 9006 Float Switch.
The Controller shuts off power to the pump when storage tank is full to prevent overflowing.
Description
Additional information
Downloads
Description
FPC-11006 Tank Pump Controller is designed to provide power supply to an automatic pump, used to transfer water from a collection pit to a storage tank.
Housed in a robust polycarbonate enclosure, the controller features a status indicator light, a GPO for power supply to the pump and a 9006 Float Switch.
The Controller shuts off power to the pump when storage tank is full to prevent overflowing.
Function Features:
Provides power supply to an automatic pump, used to transfer stormwater from a collection pit to a storage tank.
When the storage tank is full and the high-level float switch closes, the controller inhibits the pump, and the 'tank full' indicator light is illuminated.
Power to the pump is restored when the level in the storage tank falls and the float switch opens.
Hardware Features:
Enclosure –
IP54 rated, polycarbonate enclosure with mounting brackets
Protection –
Low voltage control and input circuitry
Quick plug connections, no hard wiring needed
Control and interface –
Indicator light for tank full
Inputs –
Single Phase 230Vac power supply
Quick Plug digital 24Vac input for float switch
Outputs –
GPO for power supply to pump (6Amp max)
Included with Panel –
10Amp 3 pin 1.5m power supply lead
9006 float switch with 10m cable and quick plug connector
Additional information
| | |
| --- | --- |
| Dimensions | 20 × 20 × 10 cm |