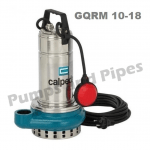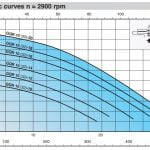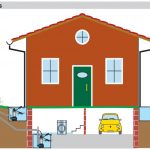 Calpeda GQRM 10-18 Submersible Drainage Pump – Automatic Sump Pump
Calpeda GQRM 10-18 Submersible Drainage Pump – Automatic Sump Pump
$1,250.00
$1,250.00
Sump Pump with Float Switch, built in thermistor
Pump performance:  200 lpm @ 15 meters
Pump performance:  300 lpm @ 12 meters
Motor 1.5kW 2.0hp 230V single phase
Manufacturer's warranty:  2 years  Made in Italy
Description
Additional information
Downloads
Description
Construction
Single-impeller submersible drainage pump, with open impeller.
GQR: with vertical threaded delivery port (40 mm).
Double mechanical shaft seal with interposed oil chamber, to protect against dry-running.
Applications
Pump performance:  zero flow @ 18 meters (shut off head)
Pump performance:  200 lpm @ 15 meters
Pump performance:  300 lpm @ 12 meters
Pump performance:  400 lpm @ 7.0 meters
Pump performance:  450 lpm @ 5.0 meters

For clean water containing solids up to 10 mm grain size.
For draining rooms or or emptying tanks.
Extraction of water from ponds, streams or pits and for rainwater collection.
For irrigation purposes.
Operating conditions
Liquid temperature up to 35° C.
Maximum immersion depth: 5 m.
Minimum immersion depth: 205 mm.
Continuous duty (with submerged motor).
Motor
2-pole induction motor, 50 Hz (n ≈ 2900 rpm).
GQRM: single-phase 230 V ± 10%, with float switch and thermal protector.
Incorporated capacitor.
Cable: H07RN-F, 3G1 mm2, length 10 m, with plug CEI-UNEL 47166.
Insulation class F.
Protection IP X8 (for continuous immersion)
Triple impregnation humidity-proof dry winding.
Constructed in accordance with: EN 60034-1; EN 60335-1, EN 60335-2-41.
Manufacturer's warranty:  2 years  Made in Italy
Additional information
| | |
| --- | --- |
| Weight | 19 kg |
| Dimensions | 43 × 19 × 45 cm |
| Brand | Calpeda |