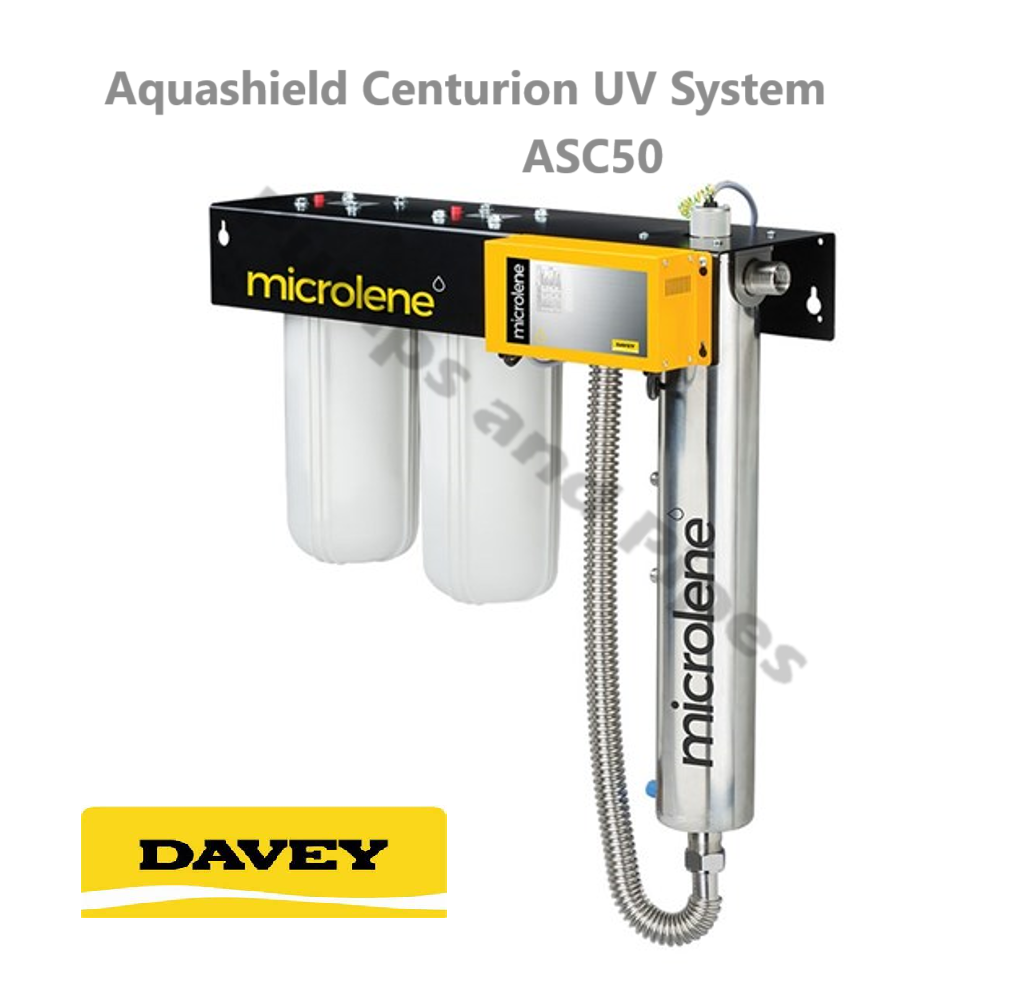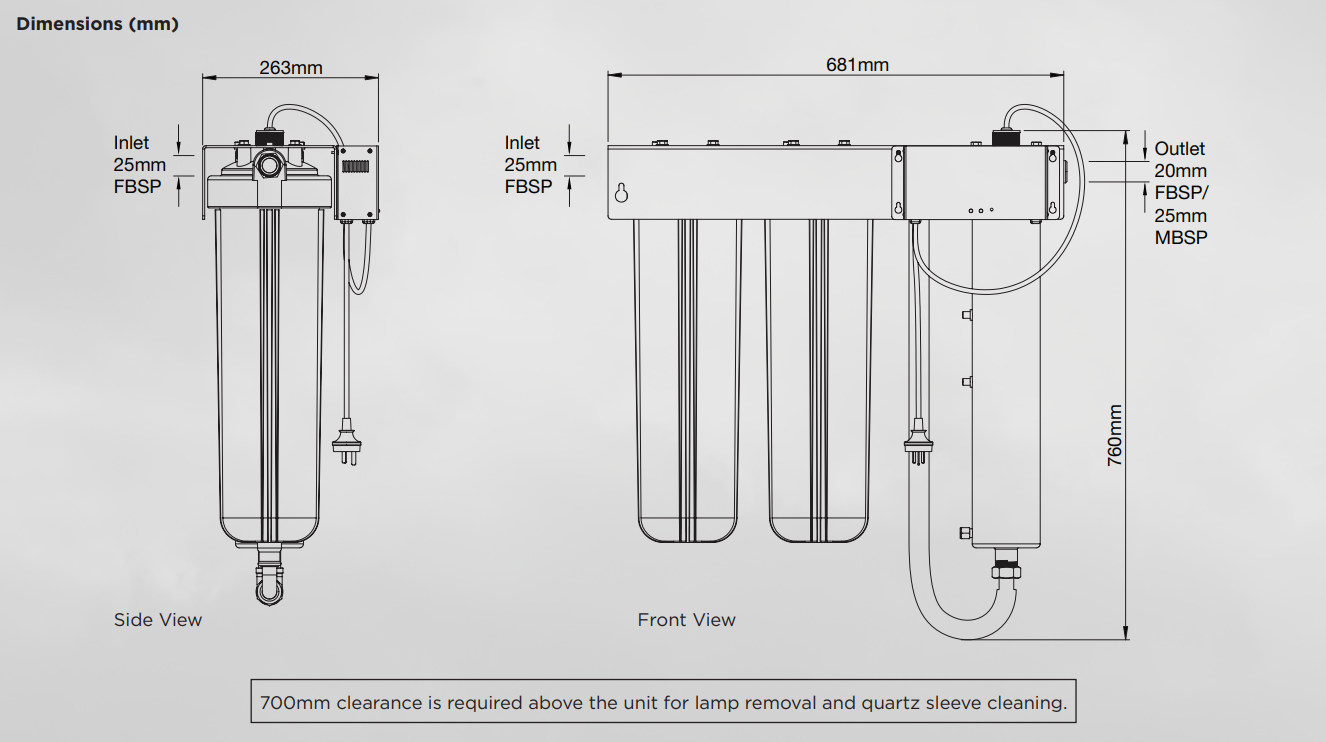 ASC50 Microlene Aquashield 220V 50HZ Single Phase Centurion Wall Mounted UV System – Davey
ASC50 Microlene Aquashield 220V 50HZ Single Phase Centurion Wall Mounted UV System – Davey
Microlene's proven three-stage Filtration and UV disinfection systems can provide continuous clean, safe and fresh tasting water from your rainwater tank.
ASC50 Aquashield Wall Mounted UV System – 220V, 50HZ Single Phase
Filtered system performance:  up to 50 lpm @ 700 kPA
Due to Davey's Internet Policy this product cannot be purchased online, please contact us in store for sizing and installation advice
Description
Additional information
Downloads
Description
Aquashield Centurion ASC50 System
Automatic UV lamp and pump management systems ensure only disinfected water is delivered.
Anti-cycling controllers eliminate energy wasting and nuisance pump cycling, maximizing efficiency and convenience.
Features:
Proven three stage treatment process for rain tank water supplies with flows up to 50lp
Pre-assembled wall mount unit including two stage Filterpure prefiltration down to1 micron, followed by Davey Steriflo UV,
Flexibility to install with an existing pump or to a Davey home water pressure system
Water flow left to right or right to left, for installation flexibility
Provides 30mJ/cm2 at 90% or above UV Transmission (UVT)
Applications:
Filtration and disinfection of rainwater
Small and medium home potable water supply
Bore and surface water – subject to water quality
The Aquashield Centurion UV System consists of:
20 Micron pre-filtration for the removal of dirt, rust, sediment and debris reduction.
1 Micron depth filtration for parasitic cyst reduction and further sediment reduction to reduce 'shadowing' of pathagons.
Steriflow UV disinfection system with low pressure lamp and test tube quartz sleeve for easy cleaning and high performance.
Universal flow direction. Left to right or right to left via the unique bracket.
The active system can be mounted in under 5 minutes.
Lamp count down timer with set limit of 9000 hours (approximately 1 year) matches lamp life and ensures only disinfected water is delievered.
Intelligent pump shut-off if the system alarms.
Override function available if emergency water is required.
Additional information
| | |
| --- | --- |
| Weight | 20 kg |
| Dimensions | 70 × 30 × 80 cm |