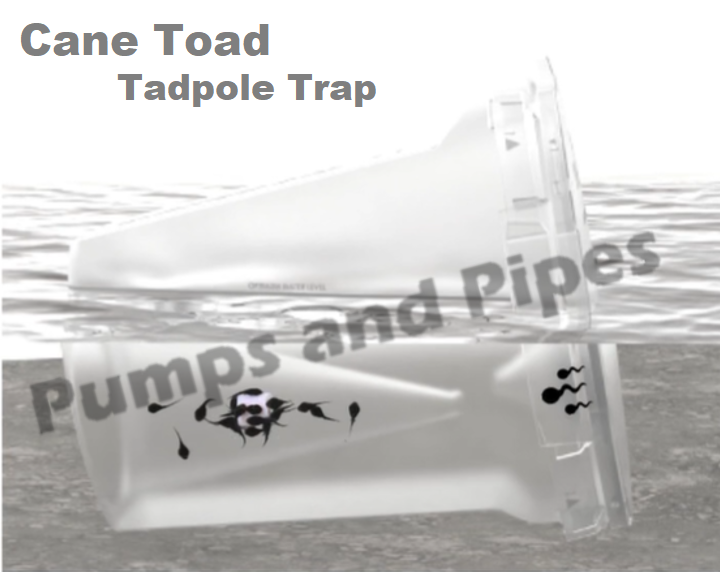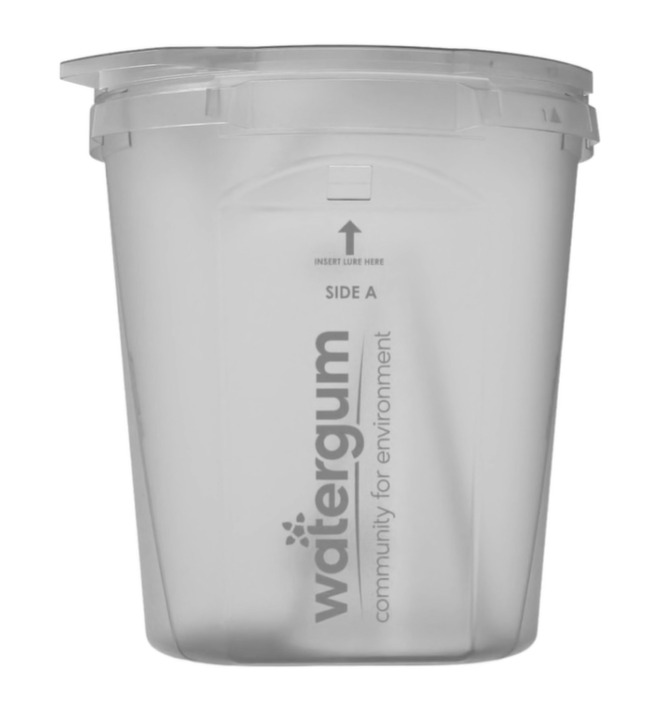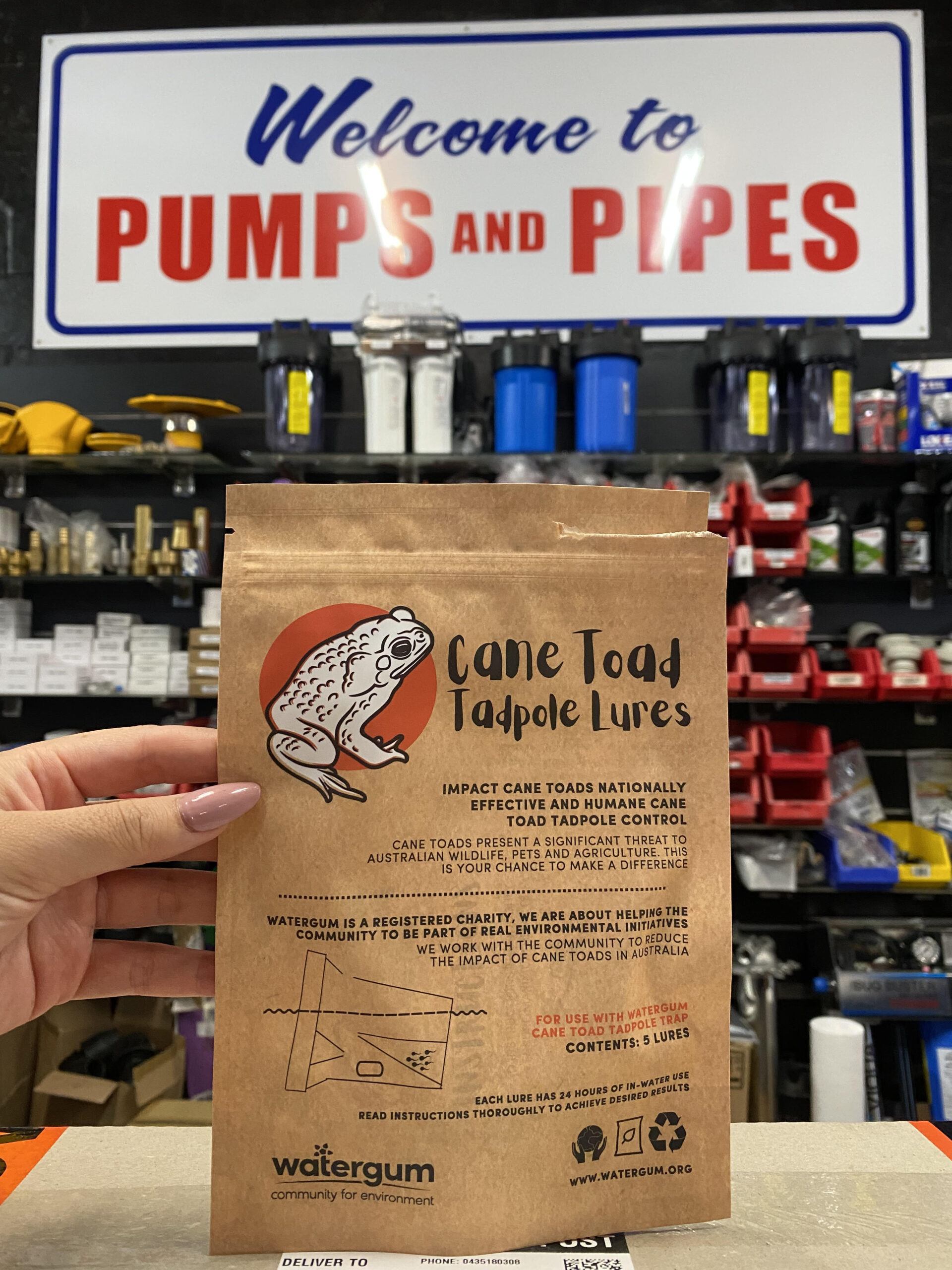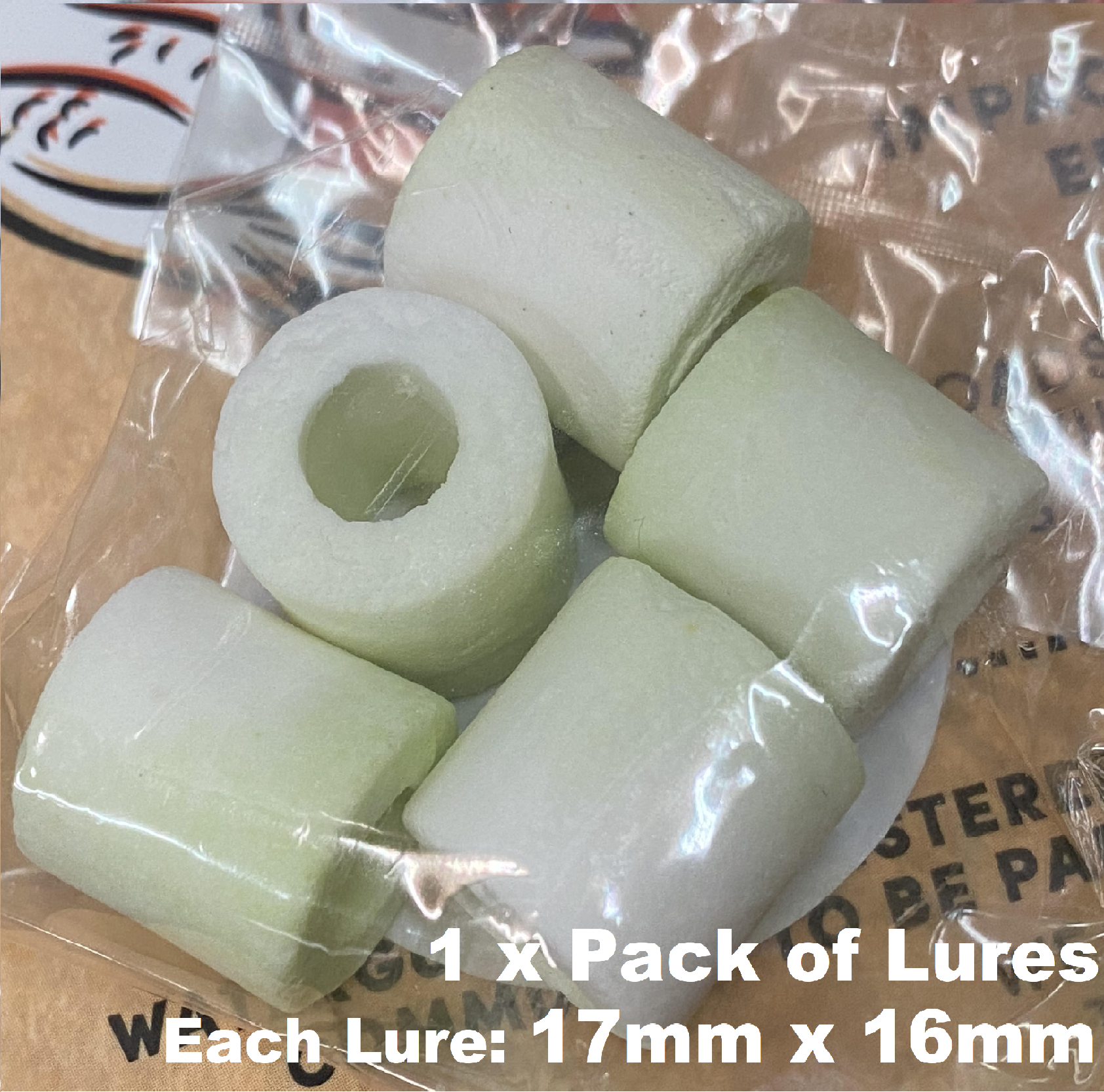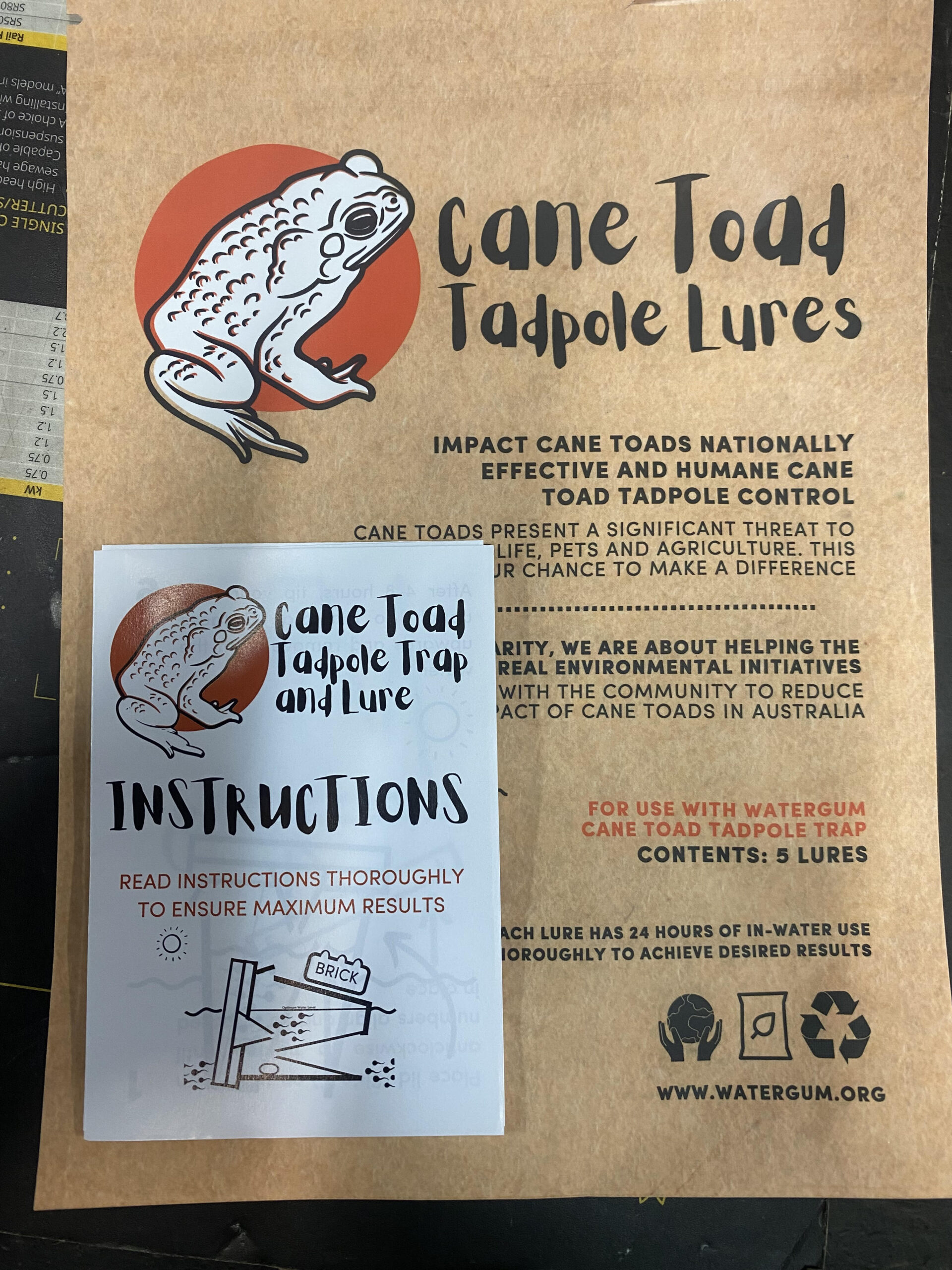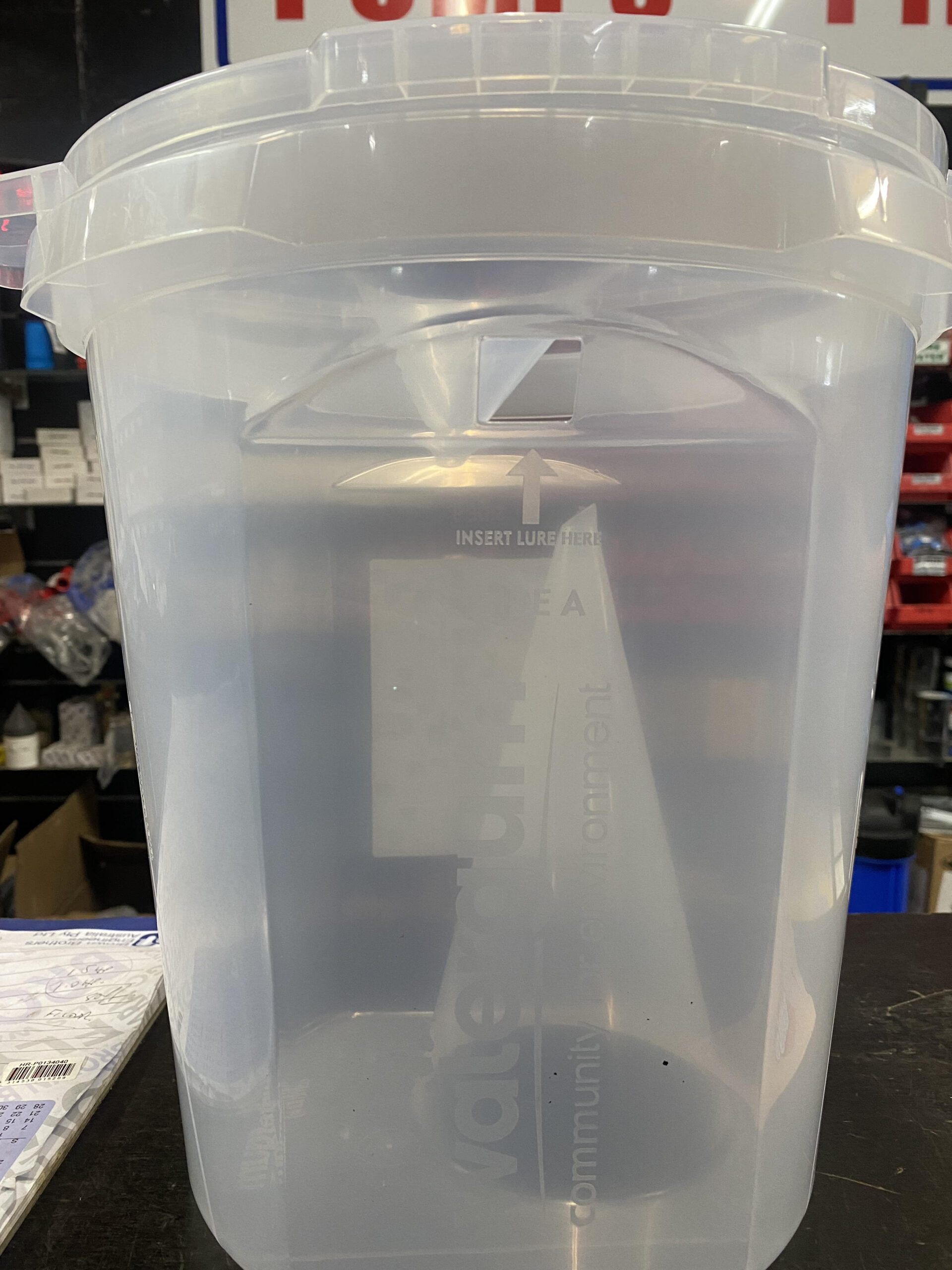 Cane Toad Tadpole Trap – Humane & Safe – Can Be Installed In Dams Ponds Still Waterways Old Tanks and Troughs – Bufo Tadpole Trap
Cane Toad Tadpole Trap – Humane & Safe – Can Be Installed In Dams Ponds Still Waterways Old Tanks and Troughs – Bufo Tadpole Trap
$49.50 – $425.00
$49.50 – $425.00
How Does it work?
Cane Toad tadpoles are attracted to the smell of Cane Toad eggs.
The lure smells like Cane Toad eggs which attracts the tadpoles into the trap.
The lure is only of interest to Cane Toad tadpoles so other species are not tempted into the trap.
We carry stock of traps + lures.
A packet of lures includes 5 lures.
For larger qualities contact our sales team – (07) 32089499
Description
Additional information
Downloads
Description
Watergum has developed a Cane Toad Tadpole Trap that can remove 1000's of Tadpoles every time it is used.
This Toad Tadpole trap is not only safe and humane, but restricts pollution, blocked waterways, dams and drainage systems.
+2 Billion in Australia today and invade 50km each year.
Adult Toads last 15 Years while females lay 8000-70,000 eggs annually.
They are also toxic to native systems and monopolies habitats.
The Cane Toad Tadpole Trap + Lure system is designed for use in private waterways like dams, streams and ponds.
The trap can catch 1,000s of tadpoles every time it is set, and it can be reused countless times.
How Does it work?
Cane Toad tadpoles are attracted to the smell of Cane Toad eggs.
The lure smells like Cane Toad eggs which attracts the tadpoles into the trap.
The lure is only of interest to Cane Toad tadpoles so other species are not tempted into the trap.
How to start Trapping?
The trap + lure was developed here in Queensland.
The trap is able to trap thousands of Cane Toad tadpoles at a time which is much more effective than trying to get rid of adult toads.
There are a few simple steps to follow to get the best results:
As this system works on Cane Toad tadpoles rather than the toads themselves, the trap is used during the breeding season – September to April.
It is important to check for signs there are tadpoles present in the water before you set the trap.
The trap works best when cleared and reset with a new lure after 4-8 hours in the water.
Leaving the trap for longer periods is likely to reduce the level of catch as tadpoles may die in the trap, and dead tadpoles send out signals to warn others to stay away.
Instructions are also included in the Tadpole Trap + Lure packages.
Additional information
| | |
| --- | --- |
| Weight | N/A |
| Dimensions | N/A |
| Size | 1 x Trap, 1 x Trap + 1 x Packet of Lures, 1 x Trap + 5 x Packet of Lures, 5 x Pack of Lures, 5 x Trap + 5 x Packets of Lures, 5 x Traps + 10 x Packets of Lures |